The Mo Haque Story
Mo Haque was diagnosed with stage 4 colon cancer in December 2014.
One year later, after 18 cycles of chemotherapy and a major surgery he was told, his cancer is growing, the chemotherapy is not working, there's nothing the NHS could do for him.
Meanwhile breakthrough immunotherapy treatment offered him hope, yet the problem being the NHS would not pay for it.
Needing £200,000 to save his life, with his friends and family he began a crowdfunding campaign to give himself a chance.
The love and support for him was overwhelming, as he visited mosques, community events, and made TV appeals, #TeamMo as he calls it, raised over £100,000 within a couple of months allowing him to begin the treatment.
12 weeks after the start of treatment, the scans showed all four of his tumours to reverse in size.
Whilst his treatment is long term and continues, Mo is working hard to help others dealing with a cancer diagnosis. His goal, other than getting better, is to found an organisation that deals with the psychosomatic, mind-body, processes of healing.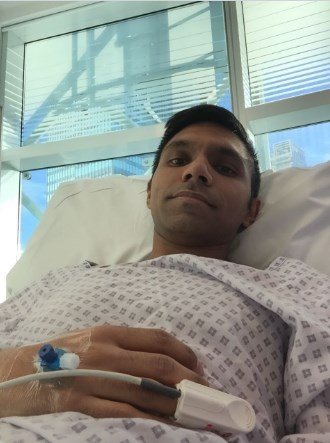 Houses of Parliament along side MP Keir Starmer